O mundo seria muito melhor se as pessoas ouvissem Teenage Fanclub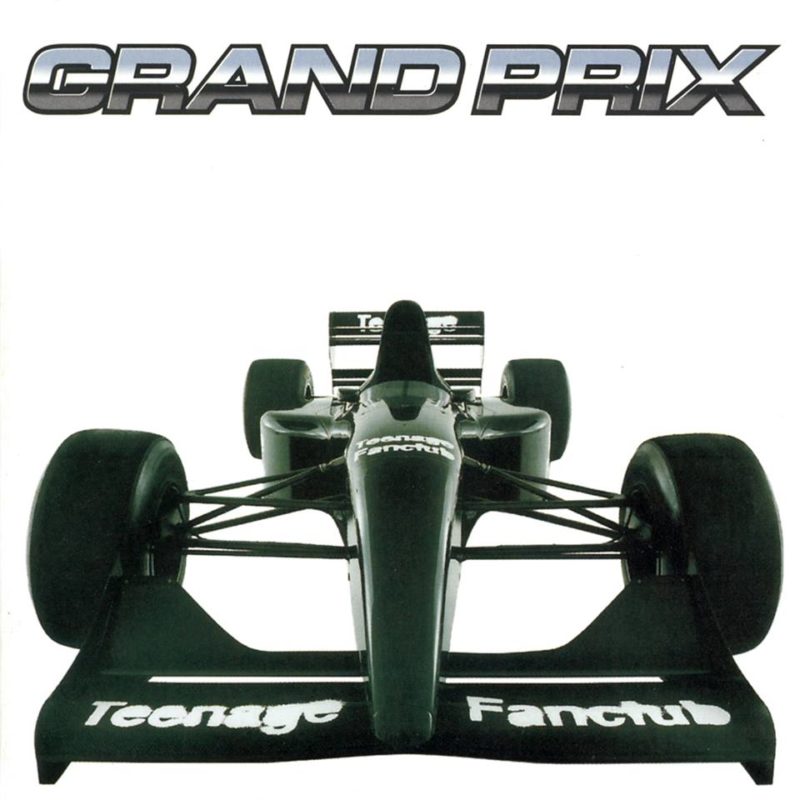 Oi, gente.
As ah migas e os ah migos que acompanham a coluna já conhecem nosso amor sonoro incondicional pelos escoceses do Teenage Fanclub. Eles deram as caras logo nos primórdios deste espaço, em sua segunda semana de vida (10 de abril de 2015, como o tempo voa), quando recomendamos a audição de "Grand Prix", "Bandwagonesque" ou "Shadows" para alcançar a felicidade infinita. Mais à frente, em 9 de setembro de 2016, o título da coluna deixava claro: "Você DEVE ouvir o novo álbum do Teenage Fanclub", aquela coisa marlinda chamada "Here", que honrava trabalhos anteriores como "Shadows", "Grand Prix" e "Thirteen", entre outros. Por fim, em 11 de novembro do mesmo ano, quando relembrávamos alguns clássicos lançados em 1991, foi a vez da resenha retrospectiva de "Bandwagonesque".
O que duas dessas três colunas têm em comum? A citação a "Grand Prix", quinto álbum dos britânicos, que completou 23 anos de lançamento nesta terça-feira (ontem, 29 de maio, uma terça-feira ainda sem gasolina e mais/menos um caminhão – ops – de coisas). A efeméride foi lembrada pela própria banda em seus perfis no Instagram e Facebook, daí lá fomos nós ouvir "Grand Prix" uma, duas vezes, e sentir aquela coisa única, especial, que só os grandes discos,as grandes bandas, provocam em nossos corações.
O conteúdo continua após o anúncio
Porque o Teenage Fanclub é dessa turma que faz o teu dia ficar muito melhor. Que nos dá aquela certeza que o amor ainda existe, que a vida é boa apesar de tudo, de aumentar a vontade de ir para casa abraçar esposa, filho, cachorro, abraçar os amigos, até mesmo desconhecidos na rua, de postar no Facebook que o mundo seria muito melhor se as pessoas ouvissem Teenage Fanclub. O motivo é simples: o talento para criar canções pop sobre amor e coisas afins sob inspiração de Big Star, The Byrds, Beach Boys.
"Grand Prix" é exemplo da capacidade do quarteto escocês de atingir nosso plexo solar emocional em pouco mais de 42 minutos de grandes canções, produzidas por Dave Bianco (Primal Scream, Black Crowes) e com Paul Quinn (ex-Soup Dragons), assumindo a bateria. Os demais integrantes permaneciam os mesmos: Norman Blake (vocais e guitarras), Gerard Love (vocais e contrabaixo) e Raymond McGinley (vocais e guitarras). O disco não deixou de ser uma mudança na linha musical da banda, que ficou mais "redondinha", pop, "limpa", a partir daí, com violinos, sopros, piano, e menos ruídos e distorções.
O resultado é um disco apaixonante de se ouvir desde a faixa de abertura, "About you", e que assim continua com "Sparky's dream", "Discolite", "Going places", "Tears", "Mellow doubt", "I'll make it clear", "Don't go back". Sejam baladas, pérolas pop com os dois pés nos anos 60, animadas ou mais contemplativas, as 13 músicas de "Grand Prix" são canções de amor, amor desesperado, amor virado do avesso, amor que não deu certo, amor que não se mede, que não se esquece.
E não existe melhor exemplo disso que a perfeição pop/melancólica em 4 minutos e 50 segundos de "Neil Jung", a fracassada história de amor entre um sujeito mais velho e uma garota mais nova, mas com idade suficiente para "se despir para você / se estressar por você / distorcer tudo / se deprimir por ti (…) estava indo a lugar nenhum / não aguentei a dor e a deixei por lá", como deixa claro a letra de Norman Blake.
"Grand Prix" foi aclamado pela crítica na época de seu lançamento, mas não teve espaço merecido ao ter que enfrentar os medalhões do britpop, Blur e Oasis, que lançaram novos álbuns no mesmo ano, além da concorrência de outros nomes mais ou menos emergentes ou queridinhos dos jornais ingleses, como Elastica, Echobelly, Supergrass, Radiohead, Pulp, The Charlatans, Black Grape, The Verve. Porém, enquanto alguns destes caíram no limbo do esquecimento, implodiram-se ou vão e voltam de acordo com as marés, o Teenage Fanclub não só continua por aí, como "Grand Prix" segue reverenciado como um dos melhores álbuns do quarteto, dos anos 90 e de um tempo que não volta mais.
Vida longa e próspera. E obrigado pelos peixes.