20 apresentar 20 discos de 1988 – Parte 1
Oi, gente.
Veja só como as coisas são engraçadas. Depois de padecer com "Flaunt it", álbum do Sigue Sigue Sputnik (resgatado das trevas da mediocridade na coluna de semana passada), estava a fim de curtir algo familiar aos ouvidos para servir de alívio à ruindade dos autores de "Love Missile F1-11" – e que pudesse virar tema da coluna que entregamos nesta quarta-feira, sabe como é, "olha, gente, vamos falar de coisa boa também". De preferência, um desses discos lançados há dez, vinte anos. Ou até mesmo trinta, o que vale é a data redondinha.
Foi então que surgiu na minha timeline facebookiana, sei lá de onde, a lembrança que "Surfer Rosa", álbum de estreia dos Pixies, foi lançado há 30 anos. Beleza então, vamos escrever sobre "Surfer Rosa", ouvir o disco, pesquisar a história do álbum… e descobrir que 1988 foi um daqueles anos pródigos em discos bons. My Bloody Valentine, N.W.A., Nick Cave and The Bad Seeds, Sugarcubes, Living Colour, Morrissey, Beat Happening… Enfim, bateu aquela vontade de comentar sobre todas essas bolachinhas deliciosas, e o que seria uma simples celebração de um clássico virou uma série que vai ocupar as próximas semanas.
Se você é da turma que ficava acumulando fitas cassetes para gravar dos amigos aquelas maravilhas que a "Bizz" comentava todo mês, a nostalgia é por conta da casa. Para os garotinhos e as garotinhas juvenis que chegaram ao mundo depois do Plano Real, é hora de conhecerem alguns clássicos – ou discos muito, muito bons pelo menos.
PIXIES, "SURFER ROSA"
Black Francis, Kim Deal, David Lovering e Joey Santiago são responsáveis pelo disco que mostrou o mapa da mina para o rock alternativo no final dos anos 80. Kurt Cobain, por exemplo, afirmou que "Surfer Rosa" foi a principal inspiração para "Nevermind", e nomes como Billy Corgan (Smashing Pumpkins) e PJ Harvey também estão entre os admiradores fiéis do disco.
Produzido por Steve Albini e lançado pelo selo inglês 4AD, o álbum de estreia dos Pixies apresenta todos aqueles elementos que fizeram da banda uma das mais amadas pelos fãs: rock poderoso, insanidade e demência sonora, melodias pop e letras sobre amor, fetichismo, mutilação e temas surrealistas.
Músicas como "Broken face", "Bone Machine", "Something against you", "Tony's Theme" e o hit "Gigantic" são alguns destaques do álbum.
Curiosamente, "Where is my mind?" tornou-se um sucesso tardio ao ser colocado na trilha sonora de "Clube da Luta", de 1999.
LIVING COLOUR, "VIVID"
Mais um grande disco de estreia para marcar 1988. Numa época em que o rock americano era marcado pelo hard rock farofa dos branquelos do Bon Jovi e Poison, quatro negões apadrinhados por Mick Jagger invadiram as paradas com virtuosismo vocal e instrumental, letras críticas e engajadas, e levaram um Grammy para casa – e continuam atuais até hoje, seja nas letras e no instrumental, além da fusão com ritmos até então alienígenas ao gênero, como o funk.
Produzido por Ed Stasium e com sugestões do próprio Jagger, "Vivid" começa com a demolidora "Cult of personality" – mais que essencial neste ano de eleições, em que não faltam seguidores religiosos de "mitos" e "ideias", tanto "canhotos" quanto "destros" – e continua com músicas desgraçadas de boas como "Funny vibe", "Glamour Boys", "Memories can't wait" e "Open letter (to a landlord)". Destaques para o vocalista Corey Glover e o guitarrista Vernon Reid.
Deste tenho o vinil lá em casa, e não vendo, troco ou empresto.
O conteúdo continua após o anúncio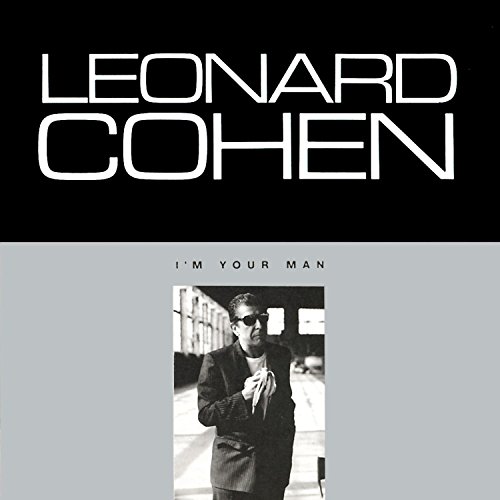 LEONARD COHEN, "I'M YOUR MAN"
Um dos maiores cronistas musicais do século XX – e continuando assim até sua morte, em 2016 -, o canadense Leonard Cohen já havia se dedicado a uma sonoridade mais "moderna" em "Various positions" (1984), mas foi "I'm your man" que o tornou um artista com apelo mais "popular" para as grandes massas, ainda que cantasse sobre terrorismo, AIDS, desilusões amorosas, melancolia e prestasse tributo ao poeta espanhol Federico García Lorca.
Adotando de vez elementos como sintetizadores e bateria eletrônica ao seu som, bastou a Cohen manter a genialidade de suas letras – acrescidas de doses então desconhecidas de senso de humor – e o vozeirão característico para legar ao mundo músicas como o hit "First we take Manhattan", "Ain't no cure for love", "Take this waltz", "Tower of song" e "Everybody knows", entre outras.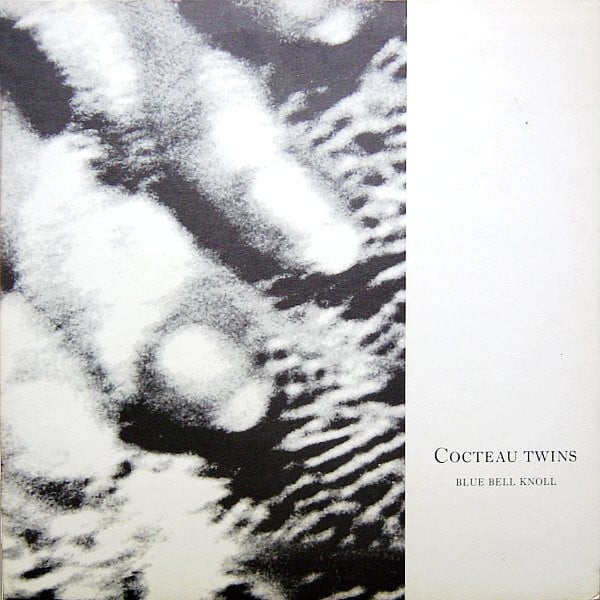 COCTEAU TWINS, "BLUE BELL KNOLL"
Mais uma cria da gravadora 4AD, os escoceses do Cocteau Twins eram uma espécie à parte no cenário musical da década de 1980. Se no início eram colocados na mesma prateleira de Siouxsie and The Banshees (ok), Gene Loves Jezebel (hã?) e Kate Bush (beleza), com o tempo foram rotulados como um dos precursores da ethereal wave e dream pop, graças a uma sonoridade… ahn… etérea e a voz angelical de Liz Fraser.
Sucessor do belo "Victorialand" (1986), "Blue Bell Knoll" marca o início do ápice do sucesso comercial do Cocteau Twins, que se estendeu até "Heaven or Las Vegas", de 1990. Com dez canções que trazem à mente tanto as paisagens polares quanto os vastos campos gelados escoceses, o quinto álbum de estúdio do trio apresenta pérolas como a faixa-título, "For Phoebe still a lady", "Cico Buff" e Carolyn fingers".
IRA!, "PSICOACÚSTICA"
Não que seja lá tããão moderno se ouvirmos em perspectiva, mas "Psicoacústica" definitivamente era um álbum à frente do seu tempo em termos de rock Brasil nos anos 80 – e até hoje um dos mais ousados e melhores trabalhos do Ira!, se não for o melhor. As influências mod/pós-punk e arroubos juvenis dos dois primeiros discos cederam generoso espaço para experiências com o rap, hip-hop, música nordestina, reggae, hard rock e o uso de samples, sem contar a reverência ao clássico filme nacional "O bandido da Luz Vermelha".
Com apenas oito músicas, "Psicoacústica" apresenta alguns dos melhores momentos do Ira!, como "Rubro Zorro", "Advogado do Diabo", "Poder, Sorriso, Fama", "Pegue essa arma", "Receita para se fazer um herói" (e todos os problemas que ela trouxe) e "Farto do Rock 'n' Roll", um "alô" nada indireto de Edgard Scandurra para os colegas Nasi e André Jung, que o guitarrista acreditava terem deixado o rock de escanteio devido aos novos sons que estavam ouvindo – por conta disso, Nasi se recusou a cantar a música, que teve os vocais de Scandurra.
Apesar de incensado pela crítica da época e amado pelos fãs, "Psicoacústica" vendeu pouco, apenas 50 mil cópias – menos da metade que os cerca 180 mil de "Vivendo e não aprendendo", de 1986.
Estar à frente do seu tempo pode ter suas desvantagens.
Na próxima semana vamos relembrar outros cinco álbuns que marcaram 1988 como mais um ano peculiarmente (muito) bom para a música.
Vida longa e próspera. E obrigado pelos peixes.