A longa e recompensada espera pelo segundo álbum de Melody's Echo Chamber
Oi, gente.
Foi em algum iluminado momento de 2013 que descobri a existência "Melody's Echo Chamber", álbum de estreia do projeto homônimo liderado pela cantora e compositora francesa Melody Prochet. Produzido por Kevin Parker, do Tame Impala, o disco tem sido presença marcante nos meus dispositivos sonoros desde então, graças ao pop psicodélico – ou dream pop, se preferir ser mais chique – de faixas como "Some time alone, alone", "Endless shore", "Crystallized" e, principalmente, "I follow you", três minutos e 36 segundos de perfeição pop que merecem um loop infinito em nossos ouvidos.
Desde então, foram cinco longos movimentos de translação (não entendeu? Google na cabeça, fugitivo das aulas de ciência) até a chegada de "Bon voyage", lançado em 15 de junho após um ano de atraso devido a um "terrível" e não explicado acidente sofrido pela artista em 2017, que provocou uma prolongada estadia no hospital por conta de um aneurisma cerebral e vértebra quebrada por conta do misterioso acidente. Com Melody Prochet devidamente restabelecida, podemos dizer que a espera valeu a pena – ainda mais que havia a possibilidade de ouvir "Melody's Echo Chamber" até a bateria do celular dizer "chega, cansei".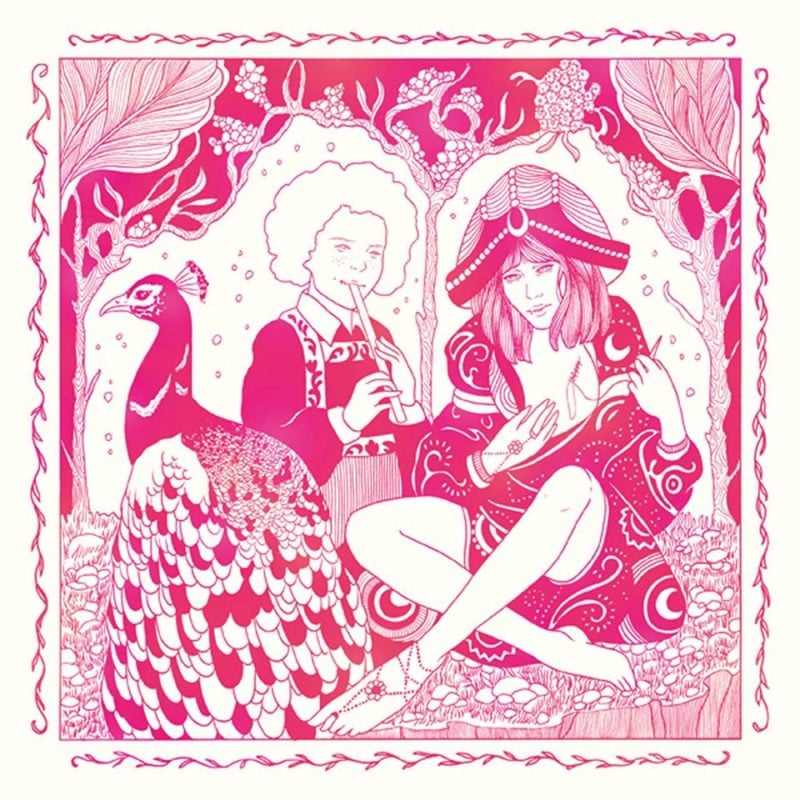 O conteúdo continua após o anúncio
Com a dupla Fredrik Swahn e Reine Fiske substituindo Kevin Parker na produção, "Bon voyage" reafirma o talento de Melody Prochet como compositora e elimina de vez as fofocas maldosas de que o primeiro disco seria, na verdade, um projeto paralelo do australiano do Tame Impala com uma mulher nos vocais. O que se ouve nos pouco mais de 44 minutos do álbum são canções de um pop ao mesmo tempo acessível e rebuscado, com um pé no alternativo e a mente no pop psicodélico dos anos 60 e 70, muitas vezes abrindo mão do formato radiofônico dos três minutos e mergulhando em viagens que duram cinco, seis, sete voltas no relógio. E o mais importante: com a cara, a voz e a personalidade da artista.
Cantando em seu francês nativo, além do inglês e até mesmo sueco, Melody Prochet atira em diversos alvos sonoros, quase sempre acertando em cheio, na pior das hipóteses raspando o danado do alvo. Afinal, a moça é esperta e não dispara a esmo, sabendo aproveitar o melhor de suas influências do cancioneiro francês, do rock, da psicodelia, do pop e do experimentalismo. Em "Bon voyage", é possível ouvir o melhor do DNA de gente como Stereolab, Serge Gainsbourg, Tame Impala e até mesmo Os Mutantes em sua fase inicial.
Para quem estiver a fim de saber do que a moça é capaz, as sete (só sete?) faixas de "Bon voyage" apresentam delicinhas musicais como "Quand les larmes d'un ange font danser la neige", "Visions of someone special, on a wall of reflections", "Cross my heart" e "Shrim", que fazem do álbum uma das melhores coisas que serão ouvidas em 2018. Para ficar perfeito, a dica é emendar com "Melody's Echo Chamber" e se encantar de vez com a Câmara de Eco de dona Melody.
Vida longa e próspera. E obrigado pelos peixes.
Faixa-bônus
A coluna entra em recesso pelas próximas semanas, afinal de férias também vivem o homem, A Leitora Mais Crítica da Coluna, Antônio, o Primeiro de Seu Nome e o Imperador Django. Retornamos em algum momento de agosto.