Coluna Cesar Romero – 01/07/2022
'Top of Mind' em Minas
A Unimed foi reconhecida, pelo 27º ano consecutivo (categoria Excelência), como a marca mais lembrada no segmento de planos de saúde e, pelo 12º ano também consecutivo, o primeiro lugar na categoria Top do Top. Ou seja, a marca mais citada pelos entrevistados, independente do segmento de atuação.
O Prêmio Top of Mind, é concedido pela "Revista Mercado Comum", em Belo Horizonte.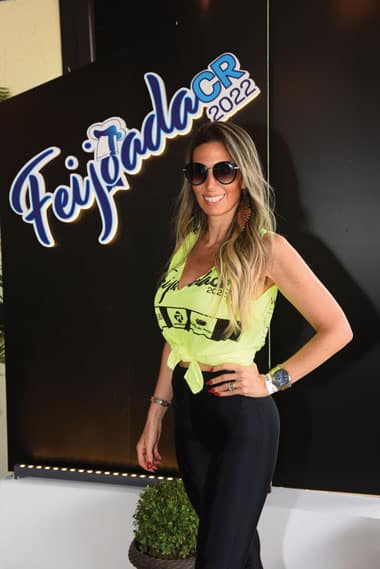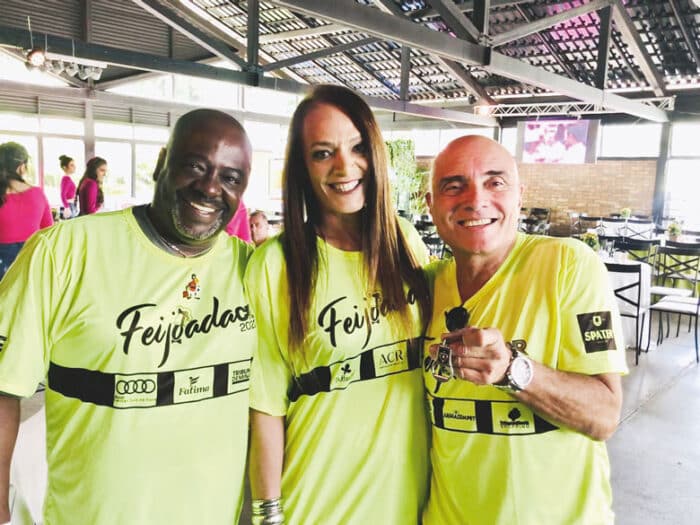 A propósito
O presidente da Unimed/JF, Darlam Kneipp comemorou definindo que "a nossa marca faz parte da vida dos mineiros e alcançou mais de 50% das respostas válidas e espontâneas dos entrevistados".
Bons números
Em Minas, a Unimed soma 68 cooperativas, 18 mil médicos cooperados e mais de 3,1 milhões de clientes. É líder no estado com 59,1% de participação de mercado e está presente em 98% do território.
VOOO LIVRE
É hoje, no Oscar Vidal Corporate, o 'coq' inaugural do English Globe, pilotado por Virna Coutinho.
Luciano Galil, Andréa Horta Rodrigues, Bia Guimarães e Ra­chel Zacarias estão aniver­sariando.
Amanhã, festejam 'niver' Vera Hotz Marangon, Paulo Falce, Cristina Gomide Pinto, Michel Brucce e Leila Luciano.
O conteúdo continua após o anúncio
Pré-candidata a deputada federal pelo PT, Ana Pimentel inaugura comitê neste sábado, na Santo Antônio.
A Aquashop completa hoje 40 anos sob o comando do fundador Amauri Dalamura.
Dar esmola na rua é auxiliar a vadiagem. Ajude a Casa São Camilo de Lellis. Ligue 3234-1676.
Na agenda
A cobertura da Academia Rio Branco, no edifício Dona Liu, será reinaugurada neste sábado com o churrasco dos aniversariantes do trimestre: Afonso Nunes, Paulo Gonçalves Júnior, Sérgio Almeida Alves, Gustavo Cruz, Toninho Rezende Pinto, Heitor Campos Reis, Luiz Alfeu Mendonça, Aurélio Marangon, José Mariano de Moraes, Fernando Quinteros e Luciano Gutierrez e CR.
Tome nota
Com a proposta de mesclar gastronomia, turismo, bem estar e eventos, Gustavo Lemos abre neste sábado, a partir das 10h, o Camelos & Cavalos, na BR-040, próximo ao Mirante. Com direito a boa música de Bertrand e ao "feijão do Brunão".
ANTENADO
Finalmente, bons ventos sopram para os lados do Ginásio Poliesportivo Jornalista Antônio Marcos.
Em mais de 16 anos, pela primeira vez, as obras têm um ritmo acelerado criando uma expectativa favorável de que o equipamento será concluído dentro do prazo da nova licitação.
Vale destacar que, também pela primeira vez, a obra é tocada por uma empresa da cidade, a Ribeiro Alvim Engenharia.
Feijoada
Neste sábado, no Espaço Elite, na BR-267, perto de Penido, acontece a 1ª Feijoada LC. Recebendo na tarde, Luiz Cachoeira e Antônio Carlos (Dudu).