Hotéis Victory: experiência que faz a diferença
Referência para os juiz-foranos há 17 anos, a Rede Victory busca agregar valor à experiência dos clientes por meio do bom atendimento e da proximidade
Siga a Tribuna no Google News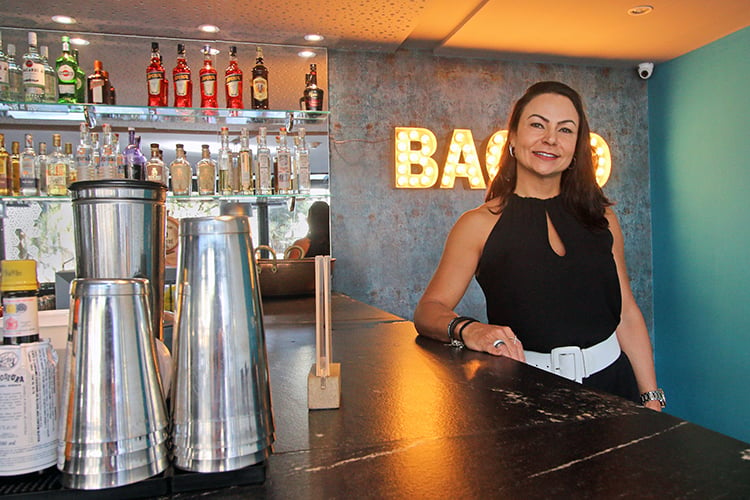 Com foco no bom atendimento, a Rede Victory – composta pelos hotéis Victory Business e Victory Suites – busca, cada vez mais, agregar valor à experiência do cliente. Lembrados por 29,9% dos entrevistados, os hotéis da rede são pioneiros em Juiz de Fora, unindo boa localização, conforto e modernidade. Foi com esses diferenciais que o Victory venceu 11 edições da Top Of Mind, número que confirma a relação estabelecida com os juiz-foranos ao longo de 17 anos de existência.
É a essa relação de afeto que a diretora-executiva da Rede Victory, Andréa Rocha, atribui a permanência da marca no topo da lista dos hotéis mais lembrados na Top Of Mind. "Estamos muito satisfeitos com esse resultado, por sermos, pela 11ª vez, o hotel mais lembrado em Juiz de Fora. O Victory é um ponto de referência, as pessoas marcam de se encontrar em frente ao hotel. Trouxemos um novo conceito de hotelaria e sempre somos lembrados. Isso me deixa muito feliz."
O resultado também é recebido com zelo. Isso porque, para a diretora-executiva, aumenta a responsabilidade. "Se somos os mais lembrados é porque quando a pessoa vai indicar algum hotel na cidade, ela se lembra do Victory. Isso ajuda muito na divulgação e também aumenta a nossa responsabilidade, porque cria uma expectativa para o cliente que deseja cada vez mais ser surpreendido, e é isso que buscamos fazer", destaca.
Incentivo à cultura
Entre os fatores que transformaram o Victory no principal empreendimento do segmento hoteleiro estão ações de valorização de Juiz de Fora. "Sempre atuamos como apoio cultural em eventos e agora queremos intensificar isso ainda mais. Nosso objetivo é agregar a marca Victory a bons parceiros e incentivar a cultura", afirma Andréa.
Para isso, além do tradicional apoio à realização de eventos, a equipe também tem seu papel. "Ainda ouvimos muita gente dizer que em Juiz de Fora não tem nada para fazer. Mas nós temos potencial para o turismo. Então, estamos orientando nossa equipe a repassar para os hóspedes tudo que vai acontecer naquela semana para divulgar a cidade para os nossos clientes e valorizar Juiz de Fora."
O conteúdo continua após o anúncio
Outra estratégia é realizar eventos no restaurante Bacco, localizado no térreo do Victory Business, em plena Avenida Presidente Itamar Franco, proporcionando comodidade e acesso à cultura. "Já temos música ao vivo aos sábados e DJ às sextas-feiras. Neste sentido, pretendemos investir para trazer grupos de teatro, saraus, shows stand up… Eventos bons da cidade já são realizados no Victory, como o Guest Fashion. No fim de setembro, teremos o Casa Design. Por mês, cerca de 15 eventos são realizados dentro do hotel. Nossa vocação é o turismo de negócios e eventos, então a gente quer cada vez mais divulgar e apoiar isso."
E esse objetivo não está nem um pouco distante. O Bacco é o palco ideal para reunir arte, conforto e gastronomia. "O Bacco tem de tudo um pouco. Diversificamos bastante o nosso cardápio, temos o foco em drinks e a nossa carta tem bons vinhos, num excelente custo benefício. Nossos diferenciais são a localização, o ambiente aconchegante, o estacionamento e o atendimento."
Melhorias
Além da equipe capacitada, composta por 90 funcionários diretos, a Rede Victory também tem realizado reformas que vão proporcionar ainda mais conforto. "Estamos reformando as recepções dos dois hotéis, com um novo conceito, mais moderno. Vamos tirar o balcão, para o recepcionista ficar mais próximo do cliente. A ideia é proporcionar, cada vez mais, um atendimento acolhedor, que já começa na recepção. Também temos a reforma da cobertura, do 15º andar, da suíte de núpcias e da suíte executiva", revela Andréa. As mudanças devem ser finalizadas até o fim de setembro, quando serão divulgadas também as novas campanhas de marketing, que prometem aproximar ainda mais o Victory dos juiz-foranos.
Proximidade, aliás, que atrai as pessoas. "Temos o restaurante, spa, sala de jogos, as piscinas dos dois hotéis são excelentes… mas vejo que o principal é o atendimento da nossa equipe. Tratamos o cliente de forma diferenciada, no Victory ele não é só mais um. A estrutura é importante, mas são as pessoas que fazem o Victory – tanto os clientes como a nossa equipe", finaliza a diretora-executiva.