Com 96 anos de tradição, Lavanderia Sul América está sempre atenta à evolução do mercado
Além de oferecer produtos e serviços de qualidade, empresa tem quatro unidades para estar próxima ao público
Siga a Tribuna no Google News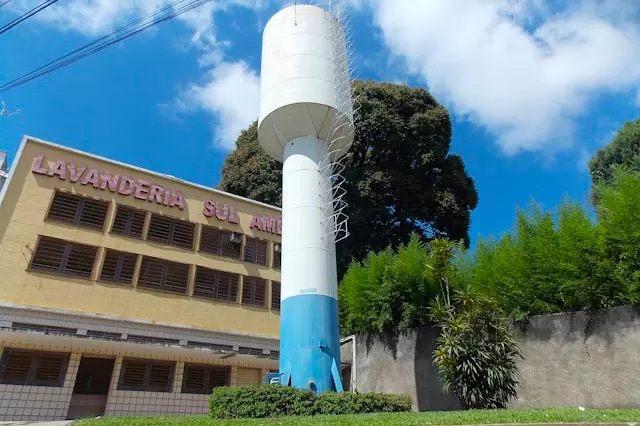 Vencedora em todas as edições do Top Of Mind, a Lavanderia Sul América mostra, mais uma vez, que está sempre atenta à evolução do mercado para melhor servir seu público. A empresa familiar, mantida por Walter Bortoni, Walter Filho e Jefferson Bortoni, sócios administradores, tem quatro unidades, confirmando sua missão de estar próxima aos clientes.
Para Jefferson Bortoni, o resultado de 69,6% da lembrança do público mostra que a Lavanderia Sul América está no caminho certo. "Receber um prêmio como o Top Of Mind é muito importante, mas recebê-lo com expressivo percentual de lembranças é mais gratificante ainda. Mostra que o trabalho feito está correto, já que conseguimos oferecer aos nossos clientes o serviço que eles necessitam e merecem", destaca.
Além de atender o consumidor de forma personalizada, a empresa atua também no segmento corporate, oferecendo suporte e soluções ao setor empresarial. Focada em proporcionar o que há de melhor no mercado para o público, a Lavanderia Sul América usa produtos e maquinários de ponta, além de promover ações de fidelização. "Estamos sempre antenados com as novas tendências e tecnologias, com utilização de produtos e maquinários de primeira grandeza, bem como oferecendo uma sede apropriada ao desenvolvimento do melhor atendimento. Disponibilizamos sempre novos serviços, assim como um atendimento técnico e cortês, orientando os clientes a respeito do melhor resultado possível para o serviço", enumera Jefferson.
O conteúdo continua após o anúncio
E é justamente a qualidade do serviço ofertado e a experiência adquirida ao longo de 96 anos de tradição que fazem da Lavanderia Sul América a mais lembrada pelos juiz-foranos no Top Of Mind desde sua criação. "Prêmios como o Top Of Mind são de suma importância, uma vez que consolidam nossa imagem junto ao grande público. Somos Top Of Mind desde sua primeira edição, em 1997, e atribuímos tal resultado ao método de trabalho que utilizamos, destacando o respeito ao cliente, pontualidade, qualidade de atendimento e nos serviços, com quatro unidades disponíveis para que nosso cliente tenha sempre uma unidade próxima à sua residência", frisa Jefferson.