Os subalternos de 'Star Trek' e novas visões para o universo de 'Star Wars'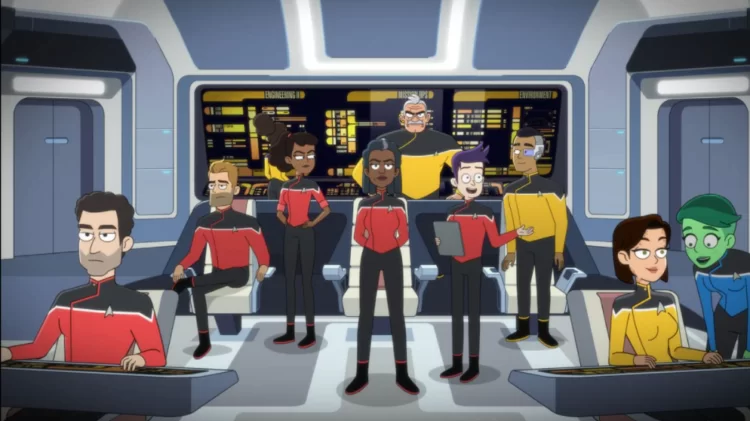 Oi, gente.
Partindo da lógica vulcana, fãs de "Star Trek" e "Star Wars" não têm do que reclamar, pois os dois principais universos de ficção científica têm sido presença constante no cinema e TV/streaming nos últimos anos. Mais recentemente, os brasileiros puderam acompanhar duas animações de cada franquia: "Lower decks" (Paramount+) para os trekkers, e "Visions" (Disney+) para a turma que acompanha as histórias passadas na galáxia muito distante de "Guerra nas estrelas".
Vamos começar por "Star Trek: Lower decks". A produção da CBS foi criada por Mike McMahan e é uma divertida tiração de sarro com o universo de "Jornada nas estrelas". A história se passa em 2380, em algum momento depois do final de "ST: A nova geração", e tem como cenário principal a USS Cerritos (NCC-75567), da Classe Califórnia, e uma das espaçonaves mais irrelevantes da Frota Estelar – o que já fica evidente pelo seu nome, homenagem a uma cidade de apenas 50 mil habitantes da região de Los Angeles.
Se naves importantes como a Enterprise e a Excelsior são responsáveis por fazer o primeiro contato com novas civilizações e negociações diplomáticas críticas, a Cerritos é quem cuida do chamado "segundo contato": resolver a parte burocrática, estabelecer canais de comunicação, transporte de suprimentos, apenas coisa chata.
Por isso, os protagonistas não estão na ponte de comando; a trama é centrada nos chamados subalternos do título em português, os alferes que ralam nos deques inferiores (os "lower decks") e geralmente fazem figuração enquanto os personagens principais estão salvando o universo de cubos Borg, viajando no tempo ou se estranhando com os klingons.
Logo, nada de personagens com a relevância de um capitão Kirk ou Picard, muito menos Spock: acompanhamos, nos dez episódios da primeira temporada, os alferes Boimler, que sonha em chegar ao posto de capitão; Mariner, filha da capitã e especialista em desobedecer aos protocolos da Frota Estelar, contrabando e coisas do gênero; Rutherford, o nerd da engenharia; e Tendi, uma orion deslumbrada com sua primeira nave após sair da Academia da Frota.
"Star Trek: Lower decks" consegue divertir o telespectador com uma história leve – mesmo que para um público adulto – e que sabe fazer piada com todos os clichês de "Jornada nas estrelas", o que deve irritar os fanboys chatos que acham que o universo criado por Gene Roddenberry é algo imaculado e maior que vida. Sabe a turma que diz "isso não é 'Star Trek'"? Então.
O conteúdo continua após o anúncio
E para quem está apenas a fim de curtir uma boa história, "Lower decks" ainda entrega uma metralhadora de referências, citações e easter eggs que é quase impossível de acompanhar. Além de citar diversos personagens e histórias já conhecidos do público, como quando Mariner diz já ter estado em uma prisão klingon (lembra de "Star Trek VI"?), a animação tem várias passagens claramente inspiradas em filmes e séries – por exemplo, o início do "Star Trek" (2009) de J.J. Abrams.
Além do humor e das referências, "ST: Lower decks" tem um roteiro esperto, bem amarradinho, que vai desenvolvendo tramas paralelas e personagens durante toda a temporada, incluindo ainda ótimas cenas de ação, algum drama, trilha sonora que não deve nada às produções anteriores e até a participação de personagens já conhecidos do público.
Se lembrarmos que o universo "ST" ainda está representado no streaming por "Discovery", "Picard" e a futura "Strange new worlds" – ou seja, logo teremos QUATRO SÉRIES de "Jornada…" para assistir -, os trekkers de bom coração e mente aberta não têm do que reclamar. Só se for muuuuuito chato.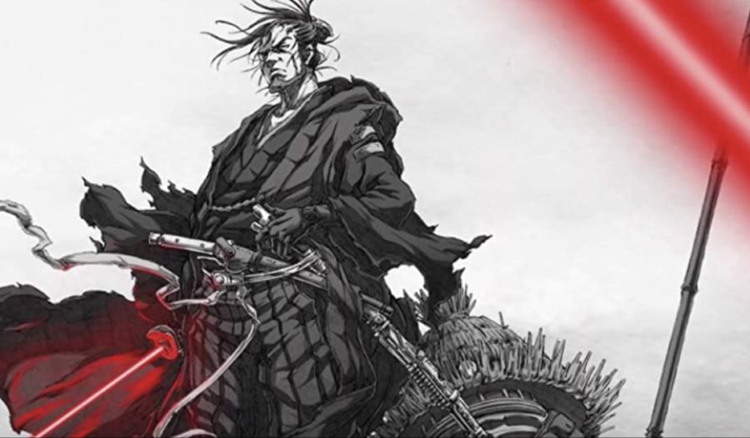 Quem também não tem que fazer beicinho são os fãs de "Star Wars". Além da ótima surpresa com "The Mandalorian", tivemos recentemente a estreia de "The bad batch", "Asoka" e "The Book of Bobba Fett" chegam num futuro próximo, e ainda teremos a série com Obi-Wan Kenobi e outra que esqueci o nome. Além dessa lista considerável, tivemos recentemente a estreia de "Star Wars: Visions", série de antologia com nove episódios criados por sete estúdios de animação japoneses.
"Visions" já começou bem se pensarmos em sua proposta: criar histórias dentro do universo de "SW" sem a obrigação de estarem ligadas com as aventuras de Luke Skywalker e sua patota – a exceção fica por conta do episódio com a participação de Jabba, The Hutt. Por isso, pudemos acompanhar aventuras passadas em épocas e locais dos mais diversos de toda a galáxia, com uma estética típica dos animes e uma qualidade de produção absurda.
É até difícil escolher os melhores episódios, porque estão todos praticamente no mesmo nível, mas tem para todos os gostos. O estilo ágil e arrojado do anime caiu muito bem em "Star Wars", seja pelos cenários, temáticas, visual e toda a influência estética, cinematográfica, de cultura e folclore. É possível encontrar influências e referências a Akira Kurosawa, Astro Boy, "Lobo solitário", histórias e lendas japonesas, música… A lista é interminável, então bora lá assistir. Mesmo quem não sabe a diferença entre Darth Vader e Dr. Spock vai curtir a série – ou melhor, as duas.
Vida longa e próspera. E obrigado pelos peixes.